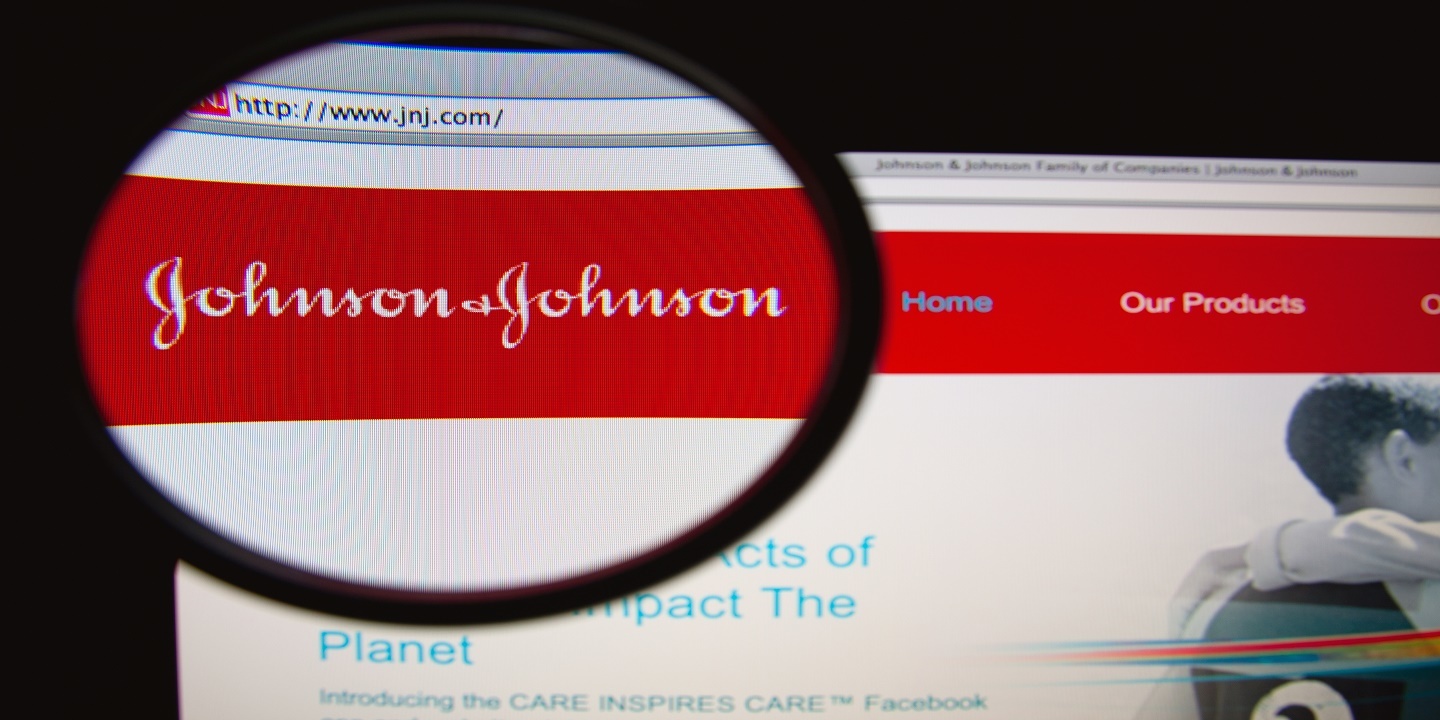 LOS ANGELES – In a trial to determine if Johnson & Johnson Baby Powder allegedly contaminated with asbestos caused a woman's mesothelioma, documents on Wednesday revealed that at least one Johnson & Johnson executive, three decades ago, wrote that the company should consider using corn starch instead of talc powder.
"We should strongly consider removing talc from the baby aisle," the executive stated in a 1987 email. "I know this will be controversial justifying the cost implications."
"Did you respond to that email?" asked Joseph Satterley, the attorney for plaintiff Amy Fong.
"I don't recall," responded Michael Rosolowsky, a Johnson & Johnson marketing and consumer research director from 1980 to 2012.
The trial in the Los Angeles Superior Court is being streamed live courtesy of Courtroom View Network.
Corn starch has been cited by critics of Johnson & Johnson as a safe alternative to talc powder. Though corn starch was introduced as an alternative to talc powder by Johnson & Johnson in the 1980s, it never replaced traditional talc as the main ingredient in baby powder. Talc powder remained the most profitable, considered the flag ship of the company although it was only a small part of its overall business. The product's association with a mother and baby and the public trust it generated had been developed over decades.
The plaintiff's counsel alleges the company was more interested in preserving the company's image and profits than they were about customer safety.
Attorneys defending Johnson & Johnson insist the product has always been pure and free of asbestos.
Fong, 48, a resident of Pasadena, sued Johnson & Johnson and its talc powder supplier Imerys Talc America, claiming she developed mesothelioma, a deadly cancer of the lungs, as a result of breathing in asbestos-contaminated baby powder over a long period of time.
Her attorneys allege she was exposed to asbestos-tainted baby powder mined in Korea during the time she lived in Hong Kong in the 1970s.
Company attorneys maintain she could have gotten the disease from breathing the fumes created by a landfill incinerator near her former home in Hong Kong.
Satterley asked Rosolowsky if issues of safety came up during his discussions with company officials in the marketing department.
"I don't recall issues of safety," Rosolowsky said.
Company promotional literature recited for the court stated, "Johnson's Baby Powder is the safest powder you can use on your baby. It keeps baby drier and comfortable."
Another statement described the product as "pure, mild, gentle, the purest."
"Was it your job to determine if there was asbestos in the powder?" Satterley asked.
"I would not have any role," Rosolowsky responded. "I have no medical training."
A competing company had developed a corn starch product. Satterley asked Rosolowsky why Johnson & Johnson developed its own corn starch brand.
"They (competing company) were taking market share from us," Rosolowsky answered.
Johnson & Johnson bought a website called Babycenter.com in 2000 to promote its baby powder products.
"Was J&J doing research in the 1980s on the attitudes of pediatricians toward corn starch?" Satterley asked.
"I don't recall, it wouldn't surprise me," Rosolowsky said.
Asked if the company did any research on the dangers of talc powder, Rosolowsky responded, "We wouldn't send out dangerous products."
Rosolowsky said focus groups were formed composed of consumers to gain information.
"Did consumers have a concern about inhalation risk?" Satterley asked.
"I don't recall if that was a topic," Rosolowsky said.
"Did anybody do research whether there should be an appropriate warning for the baby powder?"
"I don't recall any research," Rosolowsky said.
The case is among the latest of hundreds of lawsuits filed against Johnson & Johnson by women across the country, most alleging the company's talcum powder products caused them to develop ovarian cancer. Mesothelioma is a much rarer disease with 3,200 cases in the U.S. reported annually.
Johnson & Johnson won two recent court cases, one a retrial in Torrance after a jury had deadlocked in a trial in 2018. A third trial ended in a $40 million plaintiff verdict.
A recent recall of 33,000 bottles of the baby powder by Johnson & Johnson for possible contamination was called off last week after 15 sample bottles were tested by third-party labs and the results showed up negative for asbestos fibers.