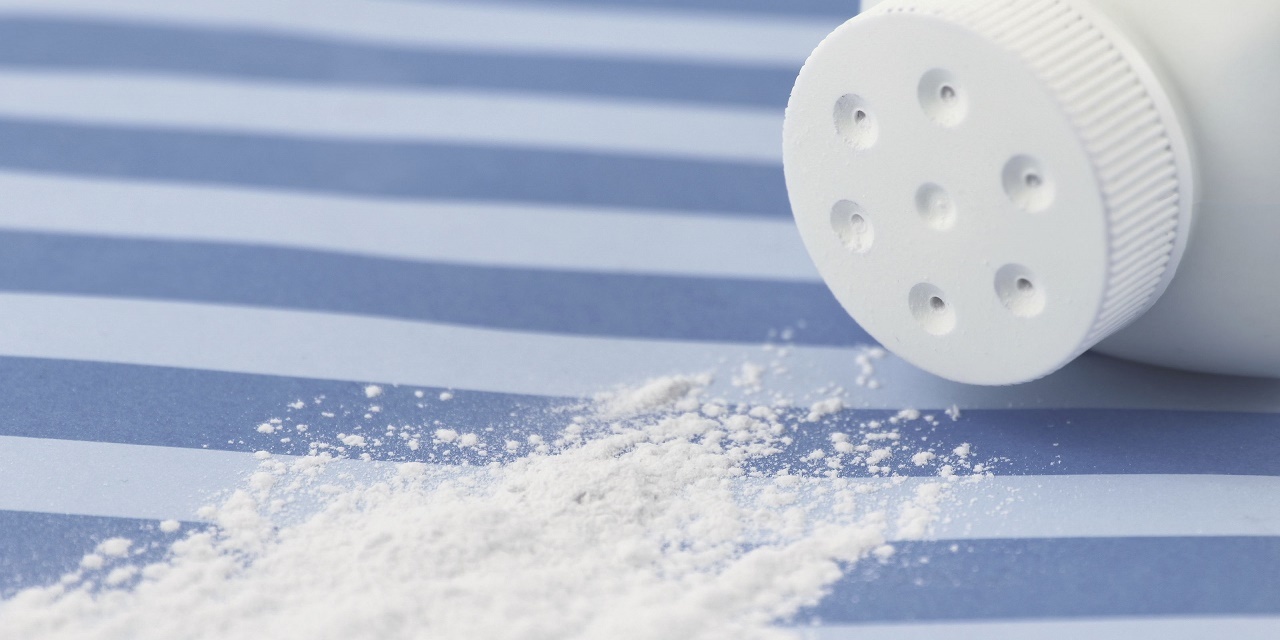 LOS ANGELES – On Thursday in a trial over allegations that asbestos in Johnson & Johnson Baby Powder caused a woman to develop mesothelioma, attorneys for plaintiff Amy Fong focused on the deficiencies in the testing lab of the defendant's witness.
"How many times was there lab contamination?" asked Joseph Satterley, Fong's attorney.
"I can think of two times," responded Dr. Matthew Sanchez, a geologist with the R.J. Lee Group in Pennsylvania, an independent materials testing facility.
Sanchez testified for a fifth day. He is considered a key expert defense witness for Johnson & Johnson and was brought in to counter the testimony of Dr. William Longo, a microscope researcher in Georgia called by Fong's lawyers. Longo earlier testified he had found tremolite and anthophyllite asbestos in the baby powder.
Asbestos fibers under a microscope are generally long and thin in appearance. Sanchez said Longo's testing was flawed, depending too much on the counting of fibers according to their length-to-width aspect ratio.
Satterley called attention to an advertisement in a publication in which the R.J. Lee Group boasted about providing solutions to litigation clients.
"We provide information on what's in the talc samples," Sanchez clarified.
"How many labs have disagreed with R.J. Lee's (testing) approach?" Satterley asked.
"I don't understand the question. I don't agree with Dr. Longo," Sanchez said.
"How many labs?" Satterley persisted.
"Only ones paid for by plaintiffs," Sanchez said.
Sanchez said he could name a couple in addition to Longo's MAS lab in Georgia – the MVA Scientific consultants lab in Georgia and researcher Lee Poye with the J3 Resources lab in Houston, Texas.
"They're all wrong and you're right," Satterley said.
"They are wrong; I can show you," Sanchez said.
Sanchez disagreed with Satterley's assertion that the R.J. Lee Group had been described by Johnson & Johnson as a "marginal lab."
Satterley said an audit done in 2012 of the R.J. Lee lab had found deficiencies, including for cleanliness and an allegation that chrysotile particles one of six asbestos minerals had been found in the lab.
"You didn't do an investigation?" Satterley asked.
"I wasn't involved with the audit," Sanchez answered.
Under redirect examination from Kimberly Branscome, an attorney for Johnson & Johnson, Sanchez said the audit found a few chrysotile particles. Lab staffers decided to make sure there was no contamination.
Added testing revealed no asbestos in samples, Sanchez said.
"This was documented, but Johnson & Johnson wanted corrective action to determine if (chrysotile particles found) was because of an analyst (staffer) error, or what the source was," he explained.
Additional documentation on the cause was provided to Johnson & Johnson, Sanchez added.
"They (Johnson & Johnson) wanted to know the cause?" Branscome asked.
"Correct."
"Did R.J. Lee agree?"
"Yes."
Branscome asked Sanchez if he thought R.J. Lee was a good lab and not "marginal."
"Yes," Sanchez said. "We have very skilled analysts who undergo a lot of training. There is a long history of excellence with the lab."
Branscome exhibited a document from 1977 that said out of 46 samples of talc powder tested, none had been found with asbestos-form minerals. She asked about the findings of the McCrone Group testing lab in Illinois.
"No asbestos was detected," Sanchez said.
Talc, a mined rock to be crushed up for baby powder, has been mined in Italy, Vermont, Korea and more recently China.
Branscome said of seven samples tested by Longo reportedly from Asia, the exact origin of the samples was unknown.
"Wouldn't we need to see where they (powder samples) were intended to be sold and their year of manufacture?" she asked.
"Correct," Sanchez agreed.
Branscome exhibited photos of the bottles of tested baby powder.
"There is no information when they were sold?" she asked.
Sanchez agreed.
"You can't say the seven samples (Satterley gave to Longo to test) contained talc from South Korea?"
"I can't say definitively," Sanchez said.
In the 1970s, a method of testing talc for asbestos was developed called heavy liquid separation. It involved spinning a tube filled with talc to separate the talc from heavier materials that could then be looked at under a microscope.
Critics of Johnson & Johnson said the company should have used the heavy liquid method because of its sensitivity in detecting asbestos. Company officials declined to adopt it, saying it was ineffective and that government agencies like the Food & Drug Administration had also declined to adopt the technique.
Plaintiff attorneys allege company officials were frightened of what the heavy liquid approach might find in the powder.
Sanchez said the company passed on the concentration technique because it couldn't spot chrysotile.
"I have nothing against it (concentration), but they (Johnson & Johnson) were looking for all kinds of asbestos," he said.
On cross-examination, Satterley noted that tremolite had been found in the baby powder and asked Sanchez if it would be indicative of a Korean talc source.
"If there were only two options China and Korea, yes," Sanchez said.
"J&J specifications never called for tremolite to be in baby powder," Satterley said.
Sanchez agreed.
The trial in the Los Angeles Superior Court is being streamed live courtesy of Courtroom View Network.
Fong, 48, a resident of Pasadena, sued Johnson & Johnson and its talc powder supplier Imerys Talc America claiming she developed mesothelioma, a deadly cancer of the lungs, as a result of breathing in asbestos-contaminated baby powder over a long period of time.
Fong's attorneys allege talc powder mined in Korea and inhaled by Fong in Hong Kong where she lived during the 1970s is the cause of her disease.
Johnson & Johnson attorneys argue the woman's mesothelioma could have been contracted from asbestos in fumes inhaled from an incinerator at a landfill near her home in Hong Kong.