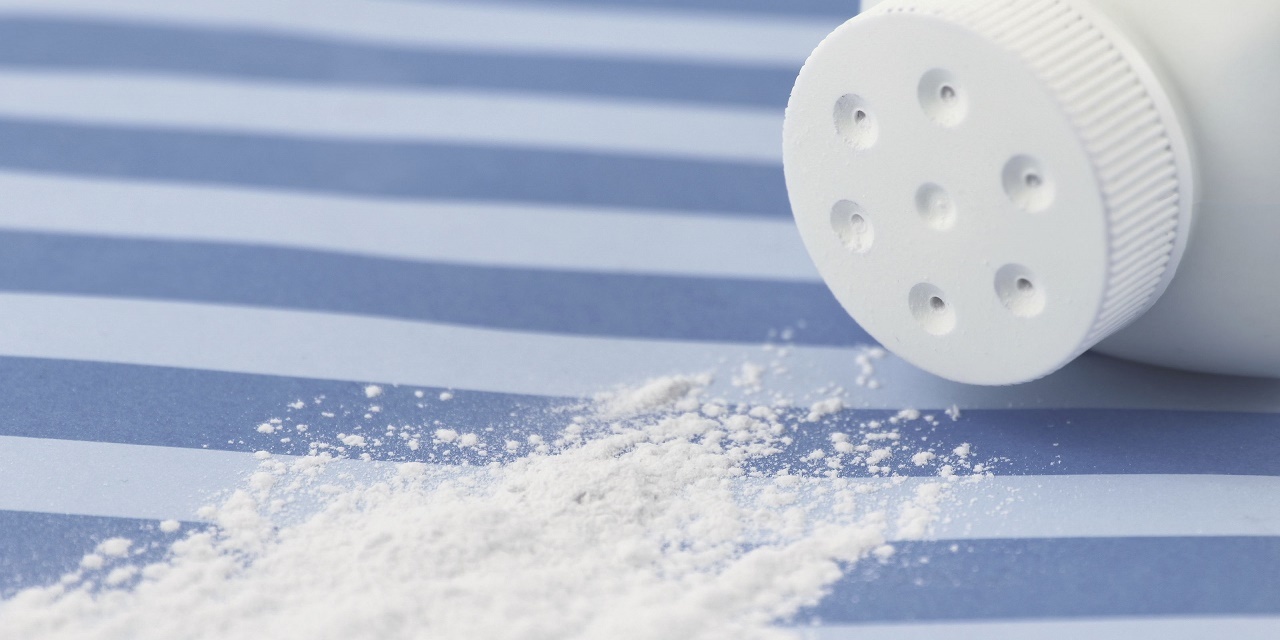 LOS ANGELES – Lawyers for plaintiff Amy Fong on Wednesday attempted to undercut the testimony of a key defense witness, challenging his presentations and using documents they said showed that officials at Johnson & Johnson were concerned about the possibility of asbestos in its baby powder.
"Did you see any documentary evidence there was a process to remove tremolite in talc?" asked Joseph Satterley, an attorney for Fong.
"I have not seen such documents, no," responded Dr. Matthew Sanchez, a geologist with the R.J. Lee Group, an independent testing lab in Pennsylvania.
Satterley referred to a 1970s-era document that said Dr. F. D. Pooley, a researcher at the University of Cardiff in Wales, was seeking a patent for a process that could remove chrysotile and tremolite, both asbestos-related minerals, from talc powder.
The document Satterley displayed and sent to Johnson & Johnson officials read, "If Pooley finds the process to remove tremolite also (in addition to chrysoltile), this could be a real plus."
The trial in the Los Angeles Superior Court is being streamed live courtesy of Courtroom View Network.
Fong, 48, a resident of Pasadena, sued Johnson & Johnson and its talc powder supplier Imerys Talc America claiming she developed mesothelioma, a deadly cancer of the lungs, as a result of breathing in asbestos-contaminated baby powder over a long period of time.
Fong's attorneys allege talc powder mined in Korea and inhaled by Fong in Hong Kong where she lived during the 1970s is the cause of her disease.
Johnson & Johnson attorneys argue the woman's mesothelioma could have been contracted from asbestos in fumes inhaled from an incinerator at a landfill near her home in Hong Kong.
Sanchez appeared for a fourth day of testimony. He is considered a key expert defense witness for Johnson & Johnson and was brought in to counter the testimony of Dr. William Longo, a microscope researcher in Georgia called by Fong's lawyers. Longo earlier testified he had found tremolite and anthophyllite asbestos in the baby powder.
Sanchez said Longo's testing methods were flawed and his testing of the powder showed no asbestos.
Satterley displayed a 1973 document advising Johnson & Johnson officials the possibility of asbestos fibers in the baby powder could not be ruled out with certainty.
Talc rock to be ground up for baby powder has been mined in Italy, Vermont, Korea and more recently China.
"We should not rely on the clean mine approach," the document read. "We believe the mine to be clean; however, we are confident that fiber-forming or fiber-type minerals (asbestos) could be found. The usefulness of the clean-mine approach is over."
"Medical harmfulness is beyond your expertise," Satterley said.
"Yes," Sanchez agreed.
In the 1980s, Johnson & Johnson offered corn starch as an alternative baby powder but it never replaced talc powder as the company's main and most profitable offering. Critics of the company said Johnson & Johnson should have switched to corn starch because it is safe.
"In all your work for R.J. Lee, did J&J ever say, 'Please test our corn starch?'" Satterley asked.
"Not to my knowledge," Sanchez said.
An important issue during talc powder trials has been that of cleavage fragments, or talc rocks crushed to turn them into powder and whether the fragments are toxic or not. Cleavage fragments can look like asbestos fibers. Defense witnesses have consistently maintained that cleavage fragments are not asbestos.
Satterley criticized photo slides Sanchez had brought to court during his testimony for company lawyers in which he sought to demonstrate to the jury how particles of crushed rock look under a microscope.
"You purchased some hornblende off the Internet for your (rock) crushing video," Satterley said.
"I wanted to show how minerals break," Sanchez explained.
"The images are not J&J testing of talc, correct?" Satterley asked.
"Correct," Sanchez said.
Satterley said a magnified asbestos bundle was not a photo from Longo.
"I never said it was," Sanchez responded.
Sanchez said he had been a speaker at a few defense litigation seminars.
"R.J. Lee sponsors defense seminars," Satterley said.
"I agree," Sanchez said.
In the 1970s, a method of testing talc for asbestos was developed called heavy liquid separation. It involved spinning a tube filled with talc to separate the talc from heavier materials that could then be looked at under a microscope.
Critics of Johnson & Johnson said the company should have used the heavy liquid method because of its sensitivity in detecting asbestos. Company officials declined to adopt it, saying it was ineffective and that government agencies like the Food & Drug Administration had also declined to adopt the technique.
Plaintiff attorneys allege company officials were frightened of what the heavy liquid approach might find in the powder.
In the 1970s, Pooley had considered the concentration method. Satterley displayed a document that said "pre-concentration" could find small amounts of tremolite, however it also noted, "The limitation of the (concentration) method is that it may be too sensitive."
A testy exchange came when Satterley and Sanchez deadlocked over Satterley's question whether worldwide testing of talc powder sold in Hong Kong had taken place.
After saying he didn't understand the nature of the question, Sanchez agreed with Satterley's offer to move on to new questions and said, "This is your show."
"This is not a show," Satterley corrected. "This is a trial for a woman's mesothelioma."
Superior Court Judge David Cunningham instructed Satterley to proceed.