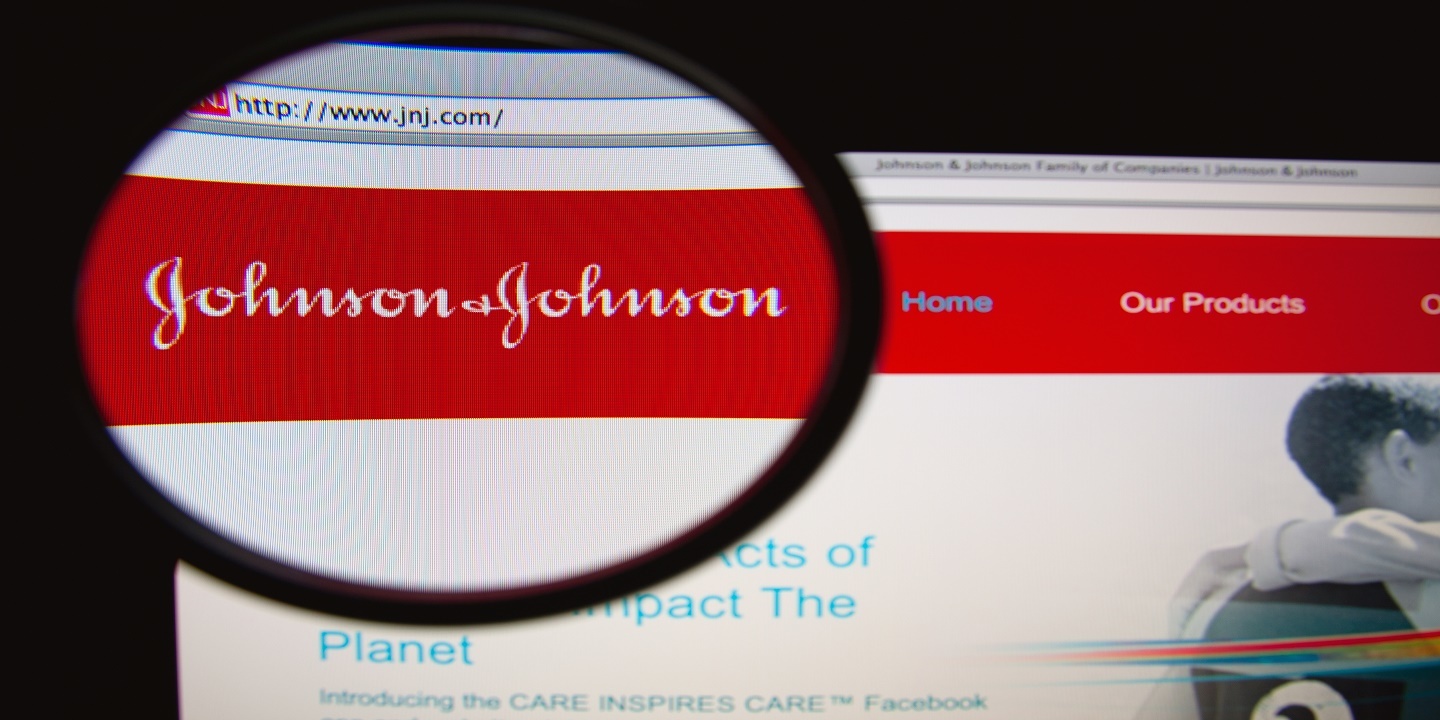 LOS ANGELES – In a trial over allegations asbestos in baby powder caused Amy Fong's mesothelioma, attorneys for Johnson & Johnson on Friday continued to question if the baby powder she used was the same that a key plaintiff witness contends tested positive for the deadly mineral.
"Are you aware that according to the testimony of Amy Fong's mother, the Johnson & Johnson Baby Powder that she used always had a pink cap?" asked Kimberly Branscome, a Johnson & Johnson attorney.
"I don't recall that," responded William Longo, a materials scientist and microscope researcher with the MAS lab in Georgia.
Branscome exhibited photos of baby powder bottles used in testing. They had white caps.
Longo, who said tremolite and anthophyllite asbestos had been found in the Johnson & Johnson powder, testified on Wednesday that he was unaware of who had owned bottles of the baby powder before plaintiff attorneys gave them to him, or where and how they had originally been stored. He also said he had no specific information if the tested baby powder had been marketed in Hong Kong during the time Fong lived there in the 1970s when she was allegedly exposed to the asbestos-tainted powder.
The trial in the Los Angeles Superior Court is being streamed live courtesy of Courtroom View Network.
Fong, 48, a resident of Pasadena, sued Johnson & Johnson and its talc powder supplier Imerys Talc America claiming she developed mesothelioma, a deadly cancer of the lungs, as a result of breathing in asbestos-contaminated baby powder over a long period of time.
Talc, a mined mineral, has been taken from mines in Italy, Vermont, Korea and China. Fong's attorneys are claiming talc powder mined in Korea and inhaled by Fong in Hong Kong is the cause of her disease.
Johnson & Johnson attorneys are attempting to demonstrate the woman's mesothelioma could have been contracted from asbestos in fumes inhaled from an incinerator at a landfill near her home in Hong Kong.
Longo, a frequent star witness for plaintiff attorneys in talc trials, appeared for a fourth day of questioning. He told the courtroom how he conducted a method of testing talc powder developed during the 1970s called heavy liquid separation, used in addition to high-powered microscopes and X-ray scanning.
Concentration spins heavy liquid in a tube to cause talc to separate from heavier particles that can then be observed under a microscope.
Johnson & Johnson officials decided not to use the concentration method, saying it was ineffective and could not detect chrysotile, one of six asbestos-related minerals.
Researchers such as Longo and Alice Blount have praised the liquid concentration method saying it is more sensitive and allows for detection of smaller amounts of asbestos called trace amounts.
"The goal is to concentrate the talc powder down, correct?" Branscome asked.
"Yes," Longo said.
"You have the talc at the top (in the tube) and the other material at the bottom."
"Yes ma'am."
A graphic displayed for the jury listed Fong's total uses of Johnson & Johnson Baby Powder over the years at 40,972 applications.
Branscome said the Occupational Safety and Health Administration (OSHA) had set a maximum allowable limit for asbestos exposure in an adult workplace during an 8-hour day.
"Even with what you are telling the jury about trace level (asbestos) amounts, it would still be less than the OSHA permissible exposure limit for an 8-hour work day, correct?" Branscome asked.
"Yes and no," Longo answered.
"You're not here to talk about the propensity for disease?" Branscome asked.
"No, I'm not," Longo said.
"You've never visited the mine in South Korea, correct?" Branscome asked.
"Correct," Longo said.
"You don't have an opinion on how it (talc) was formed?"
Longo indicated he was not a geologist.
On redirect questioning, Joseph Satterley, Fong's attorney, asked if worker safety under OSHA regulations applied to the application of cosmetic talc powder on an infant.
Longo said it only applies to adult workers and the workplace.
"Powdering an infant, you can't do that (compare workers to children)," Longo said. "Not for babies or teens. There is no permissible (asbestos) exposure level for youngsters."
Satterley took issue with questioning from Johnson & Johnson attorneys he said implied that Longo had made $30 million over 30 years providing testimony to plaintiff attorneys.
"You own 75 percent of MAS," Satterley said. "Did you get 75 percent of $30 million?"
"No," Longo said. "We have 42 employees and a 20,000 square foot facility (lab). They have to be paid for."
"Has any plaintiff lawyer told you to change a (test) report?"
"I wouldn't work for them if they did," Longo said.
The case is among the latest of hundreds of lawsuits filed against Johnson & Johnson by women across the country, most alleging the company's talcum powder products caused them to develop ovarian cancer. Mesothelioma is a much rarer disease with 3,200 cases in the U.S. reported annually.
Johnson & Johnson won two recent court cases, one a retrial in Torrance after a jury had deadlocked in a trial in 2018. A third trial ended in a $40 million plaintiff verdict.
A recall of 33,000 bottles of the baby powder by Johnson & Johnson for possible contamination last month was called off after 15 sample bottles were tested by third-party labs and the results showed up negative for asbestos fibers.