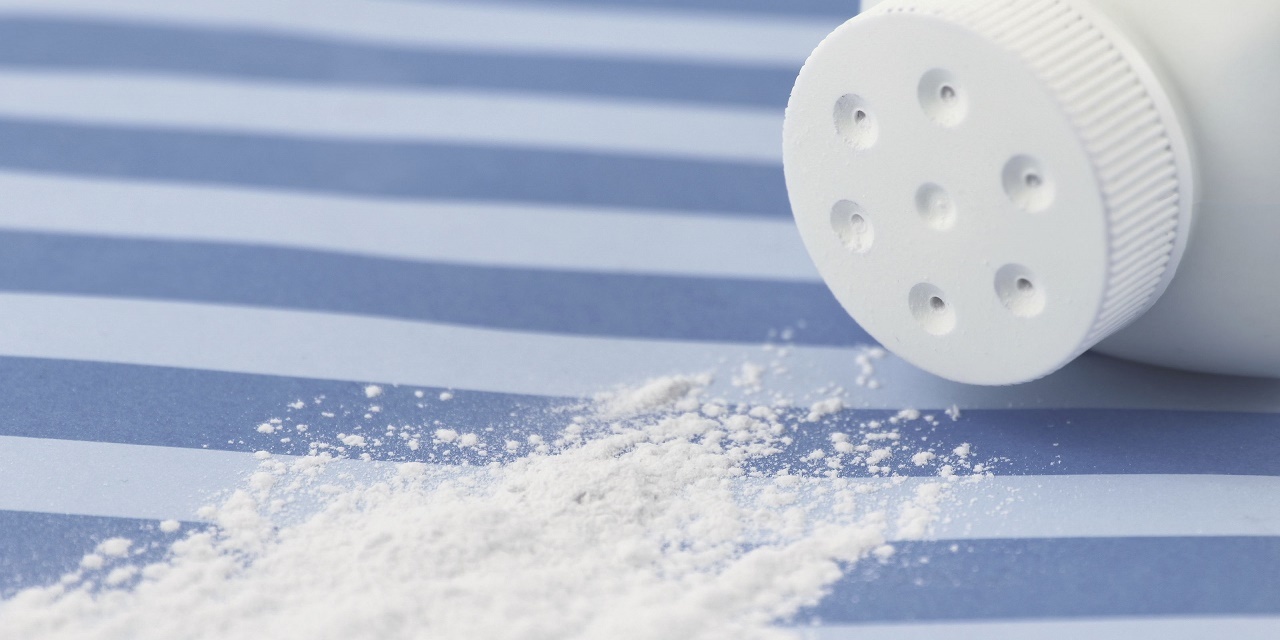 LOS ANGELES – An attorney for plaintiff Amy Fong on Tuesday appeared to be attempting to portray the Korean-mined Johnson & Johnson Baby Powder Fong alleges caused her mesothelioma to be under-tested and under-regulated.
"Since 1974, how many TEM (transmission electron microscope) tests were done (on Korean talc)?" asked Joseph Satterley, Fong's attorney, in a deposition taped in October of 2018.
"There was an annual audit, one or two (tests)," said John Hopkins, a quality control director at Johnson & Johnson from 1976 to 2000.
Testing of baby powder in the U.S. in recent years has been conducted much more frequently on a monthly basis.
The trial in the Los Angeles Superior court is being streamed live courtesy of Courtroom View Network.
Fong, 48, a resident of Pasadena, sued Johnson & Johnson and its talc powder supplier Imerys Talc America claiming she developed mesothelioma, a deadly cancer of the lungs, as a result of breathing in asbestos-contaminated baby powder over a long period of time.
Fong alleges her use of baby powder in Hong Kong where she lived in the 1970s resulted in her illness.
Johnson & Johnson attorneys maintain the asbestos in fumes Fong inhaled from a nearby incinerator in Hong Kong caused her mesothelioma.
Hopkins, a resident of the United Kingdom who today runs his own toxicology consulting business, has been considered Johnson & Johnson's top corporate spokesman in defending the company and appears as an expert witness frequently.
He testified for a second day in a filmed deposition played for the court. Satterley questioned him repeatedly about the Korean talc powder that allegedly caused Fong's disease.
Hopkins explained that Johnson & Johnson affiliates overseas were run much like independent companies. Corporate headquarters in New Jersey called Johnson & Johnson International provided oversight and advice, periodically sending officials to check overseas branches for good manufacturing and sterile production practices.
The company reportedly operates in 60 countries.
"Where are the TEM (test) results for 1971 through 1984?" Satterley asked.
"I don't believe I've seen them," Hopkins answered.
Satterley asked Hopkins if he had been provided with images of the TEM testing of Korean talc for the time period 1974 through the 1980's.
"I have not reviewed micrographs (photos taken by a microscope)," Hopkins said.
However, Hopkins added that evaluations of the talc powder at the time had shown it to be free of asbestos.
"Was it a requirement of Johnson & Johnson to maintain (talc) samples?"
"They were kept for a period and then disposed of," Hopkins said.
"At no time was the finished product (Korean baby powder) tested," Satterley said.
"That is not correct," Hopkins answered.
"How many times was powder bought off the (store) shelf (for testing) from 1971 to 1984?"
"I have no idea," Hopkins said.
"Do you know if anyone went to a store in Hong Kong and tested it (baby powder)?"
"No," Hopkins said.
"Was there a discussion of the presence of tremolite (asbestos related mineral) at Il Shin (Korean mining company)?" Satterley asked.
"I have not seen such documents discussing asbestos," Hopkins said.
Satterley asked Hopkins if he had seen documents talking about any undesirable elements in Korean talc.
"I have," Hopkins said.
"What were they?" Satterley asked.
"They were finding chalky materials in the Korean talc," Hopkins said.
Late during Tuesday's session, Judy Chiu, the mother of Fong, through a Chinese-English interpreter demonstrated for the court how she used to powder her infant daughter when changing her diapers.
The case is among the latest of hundreds of lawsuits filed against Johnson & Johnson by women across the country, most alleging the company's talcum powder products caused them to develop ovarian cancer. Mesothelioma is a much rarer disease with 3,200 cases in the U.S. reported annually.
Johnson & Johnson won two recent court cases, one a retrial in Torrance after a jury had deadlocked in a trial in 2018. A third trial ended in a $40 million plaintiff verdict.
In an unusual development, officials of Johnson & Johnson announced on Oct. 18 it would recall 33,000 bottles of baby powder for possible contamination from asbestos, according to a CVN report. The recall ended last week after Johnson & Johnson announced that two third-party labs had retested 15 samples which turned up negative for asbestos.