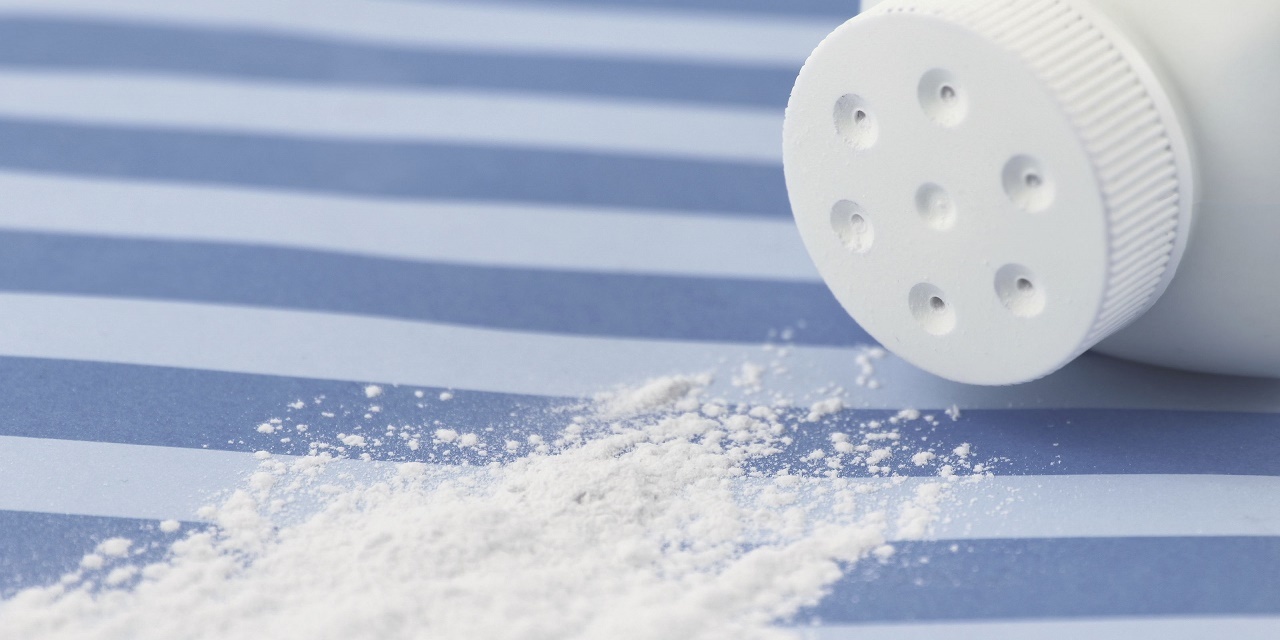 TORRANCE – After John Hopkins, Johnson & Johnson's corporate spokesman, watched a television commercial from the company exhibited in a courtroom showing a child sprinkling herself with baby powder, he disagreed with a plaintiff attorney that the powder was toxic.
"I refute the saying the dust is dangerous," Hopkins told Jay Stuemke of Simon Greenstone Panatier, the attorney for plaintiff Carolyn Weirick. "Any dust you breathe in, you breathe out."
The trial in the Los Angeles Superior Court in Torrance is being streamed live courtesy of Courtroom View Network.
Hopkins, a former research and development director for J&J from 1976 to 2000 and considered the company's top spokesman, today runs his own toxicology business.
He appeared Thursday in a trial to determine if Johnson & Johnson Baby Powder allegedly tainted with asbestos caused Weirick to develop mesothelioma, a deadly cancer of the linings of the lungs. Weirick, a former school counselor, reportedly used the baby powder and an adult product called Shower to Shower for 40 years. Doctors give her little chance for survival.
The case went to trial last year but a jury in a Superior Court in Pasadena deadlocked. The trial resumed in Torrance on Monday.
"Is it your opinion Johnson & Johnson had a zero tolerance for asbestos (in baby powder)?" Stuemke asked.
"Yes," Hopkins said. "It (asbestos) is zero."
"Are the (powder) products inherently dusty?" Steumke asked.
"You'll get dust," Hopkins said.
"Lots of dust, correct?"
"Yes," Hopkins said.
Hopkins said the company had re-engineered the cap on its baby powder bottles to cut down on the amount of powder dust released during use. He agreed the baby powder was a small part of Johnson & Johnson's overall business but was considered important for the company's reputation.
"It's been called a flagship?" Stuemke asked. "A sacred cow?"
"I've heard those terms," Hopkins said.
Talc is a mined mineral crushed to be turned into powder. It was mined by J&J at mines in Italy, Vermont and more recently, China.
Stuemke exhibited company documents stating that doctors in the 1970s were warning against talc powder because of its alleged danger.
"I don't agree with that assertion," Hopkins said.
"Johnson & Johnson was aware there were doctors advising against using the talc?" Stuemke asked.
"Yes," Hopkins said.
"There are no medical benefits from talc?" Stuemke asked.
"The benefits are cosmetic," Hopkins said.
Hopkins agreed trace amounts of a mineral called tremolite had been found in the baby powder during testing. However, he said the tremolite was the non-asbestos variety. Tremolite can be asbestos or not and like absestos, can be fibrous in shape.
Stuemke exhibited a company document from the late 1960s expressing concern about tremolite in the baby powder.
"It is not inconceivable we could be involved in litigation in which pulmonary fibrosis or other (lung) changes might be right or wrongly attributed to the inhalation of our powder," the correspondence read. "A furor might arise if it became known that it (powder) contained a significant amount of tremolite."
"So 50 years ago, Johnson & Johnson was warned about cancer?" Stuemke asked.
"No," Hopkins said. "It (document) said a high level of tremolite could be an issue. He's saying these are potential issues."
Stuemke asked Hopkins if the powder the letter referred to had tremolite.
"There is tremolite, right?"
"There is tremolite, yes," Hopkins said.
Hopkins said the powder products were checked and tested pure and clean.
"Fibrous tremolite is asbestos, correct?" Stuemke said.
Hopkins agreed.
"You can find traces (small amounts) of tremolite in Italian and Vermont ore," Hopkins said.
"Tremolite is a contaminant, correct?" Stuemke asked.
"I wouldn't use the word contaminant," Hopkins said. "It's part of the product when you mine it."